The Tragic Death Of 'Macho Man' Randy Savage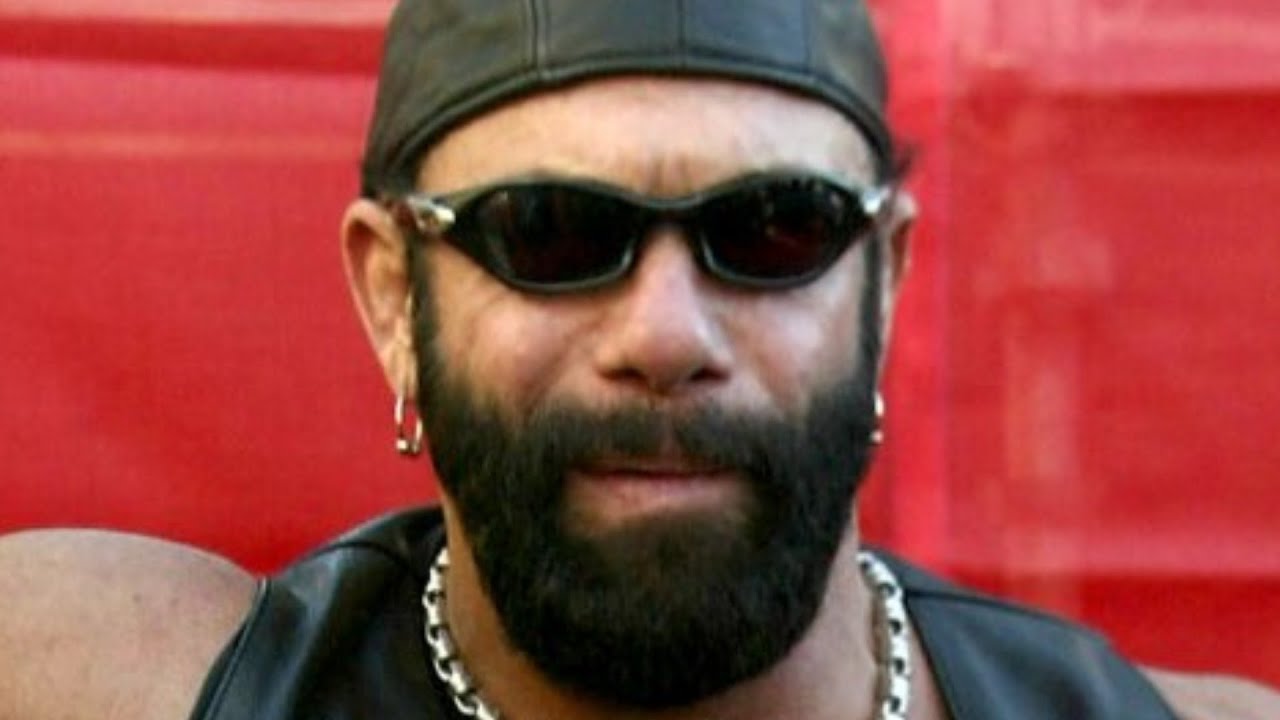 Was there anyone quite like Randy Savage?
Remember that deep and raspy voice, and the flourish of "Pomp and Circumstance" as his entry music? It seemed like no other wrestler possessed a flamboyant air quite like "Macho Man" Savage or that anyone who could perform his catchphrase, "Oooh yeah," with as much panache.
He had the incredible ability to lure fans in with his bombastic persona, outrageous outfits, and that memorable line that he would snap into a Slim Jim.
Sadly, his life was cut short. On May 20, 2011, Savage died unexpectedly in a car accident in Tampa, Florida. He was 58-years-old. Here are some things you might not know about the life he led before his unfortunate demise.
"Macho Man" Randy Savage was born Randy Mario Poffo in Columbus, Ohio. He was clearly athletic from the beginning because he started out as a minor-league baseball player with the St. Louis Cardinals organization. However, Savage ended up following in the footsteps of his father, Angelo Poffo, who was also a wrestler and wrestling promoter.
Savage joined the World Wrestling Entertainment (formerly called the World Wrestling Federation) in 1985. He had an incredible career in wrestling, winning 1 WWE Championship, 4 WCW World Championships, and defending an Intercontinental Champion title for 14 months.
Savage married his first wife, Elizabeth Hulette, known as "Miss Elizabeth" in the wrestling world, in a special ceremony called "Match Made in Heaven" during SummerSlam 1991. The couple divorced in 1992, and in 2003, she tragically died of a drug overdose, according to The Los Angeles Times.
How did Savage's wrestling career evolve throughout the 1980s and 1990s?
The world of professional wrestling was rocked on May 20th, 2011, with the news of the tragic death of one of its most iconic figures, 'Macho Man' Randy Savage. Savage, born Randy Poffo, was one of the biggest stars in the wrestling industry during the 1980s and 1990s, known for his flamboyant personality, signature catchphrases, and incredible in-ring skills.
Savage's wrestling career began in the mid-1970s, but it wasn't until he signed with the then-World Wrestling Federation (WWF) in 1985 that he truly became a household name. He quickly became one of the most popular and recognizable wrestlers in the company, thanks in part to his flashy outfits, sunglasses, and bandanas.
But it wasn't just Savage's look that made him a superstar; it was his talent in the ring. Savage was an incredible athlete, known for his high-flying moves and technical prowess. He was a multiple-time champion, holding the WWF Championship twice and the WCW World Heavyweight Championship four times. He was also a legendary tag team wrestler, forming one of the most famous partnerships in wrestling history with Hulk Hogan.
Sadly, Savage's life was cut short on May 20th, 2011, when he suffered a heart attack while driving in Florida. Savage was just 58 years old at the time of his death, leaving behind a legacy that will never be forgotten. His death was mourned by countless fans, fellow wrestlers, and members of the wrestling industry.
In the years since his passing, Savage has continued to be celebrated as one of the greatest wrestlers of all time. He was inducted into the WWE Hall of Fame in 2015, cementing his place among the legends of the sport. His legacy has also been kept alive by his brother Lanny Poffo, who has worked tirelessly to preserve his memory and his contributions to wrestling.
The tragic death of 'Macho Man' Randy Savage was a devastating loss for the wrestling world. But his impact on the sport and his fans will live on forever. Whether he was competing in the ring, cutting a promo on the mic, or just being his larger-than-life self, Savage was a true icon of the industry. He will always be remembered as one of the greatest wrestlers of all time, and his legacy will continue to inspire future generations of wrestlers for years to come.